China has announced that its carbon emissions should peak by 2030 and then decline, to reach carbon neutrality by 2060. This strategic decision demonstrates China's determination to pursue green and low-carbon development.
China as a Crucial Contributor to Global CO2 Emissions
As the world's second-largest economy, China plays a crucial role in global climate change. In 1978 it enacted the Reform and Opening-up policy leading to sustained economic growth and prosperity. However, the successful strategy also led to an accompanying increase in CO2 emissions. China's share of global CO2 emissions overtook the United States in 2006 and in 2019, its share was up to 27.9%, almost one third of the total global CO2 emissions.
China's Commitment to the Reduction of CO2 Emissions
In January 2021, China's Ministry of Ecology and Environment issued guidance on how to coordinate and strengthen the action plans on addressing climate change. In March, Premier Li Keqiang emphasised in the 2021 Government Work Report that the key focus of this year will be on "solid progress in all aspects of carbon emissions and carbon neutrality". This was followed in May 2021 by the formation of a "Carbon Peak Carbon Neutrality" Working Group led by Vice Premier Han Zheng. The primary responsibility of this entity is to call for tailored and operable policies and measures.
The Working Group is finalizing the roadmap and a detailed timeline for this policy. The overall goals are shown in Figure 2.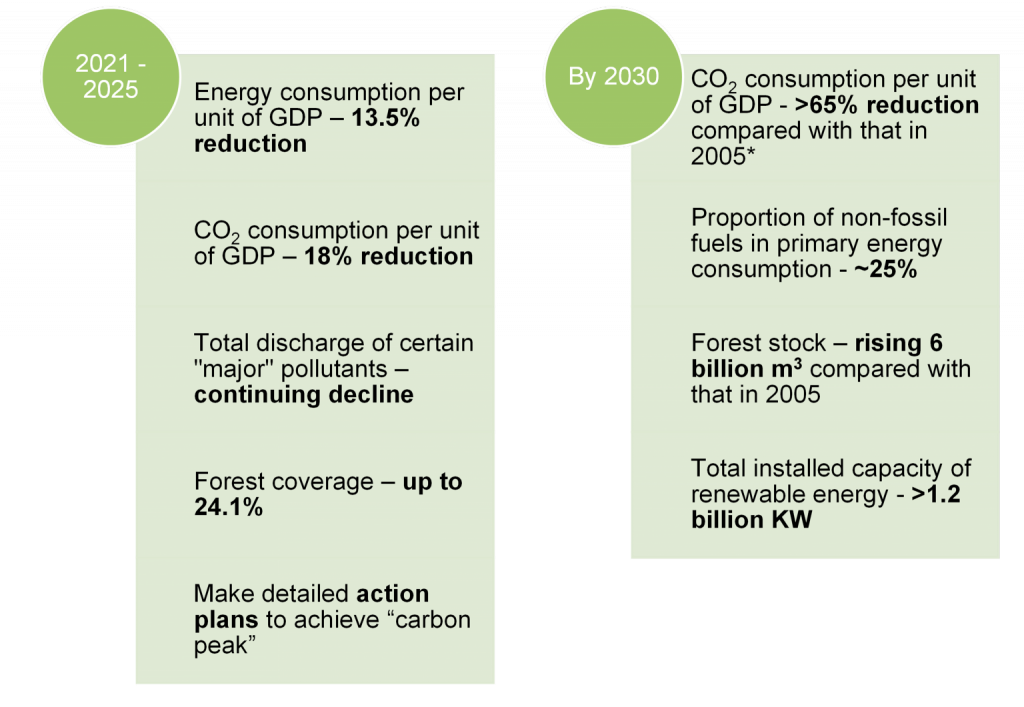 China's energy and industry sectors account for 79% of CO2 emissions. Experts have recommended that the necessary pathway to reach carbon peak and neutrality targets will be:
improve energy efficiency
strictly control the total amount of energy generated from fossil fuels
build a modern energy system dominated by clean energy
electrification of energy consuming applications
Even if the dominant targets are emissions reduction, the authorities are not overlooking measures that can provide mitigation. These include enhancing the carbon sink capacity of ecosystems and the application of carbon capture, use, and storage (CCUS) technologies.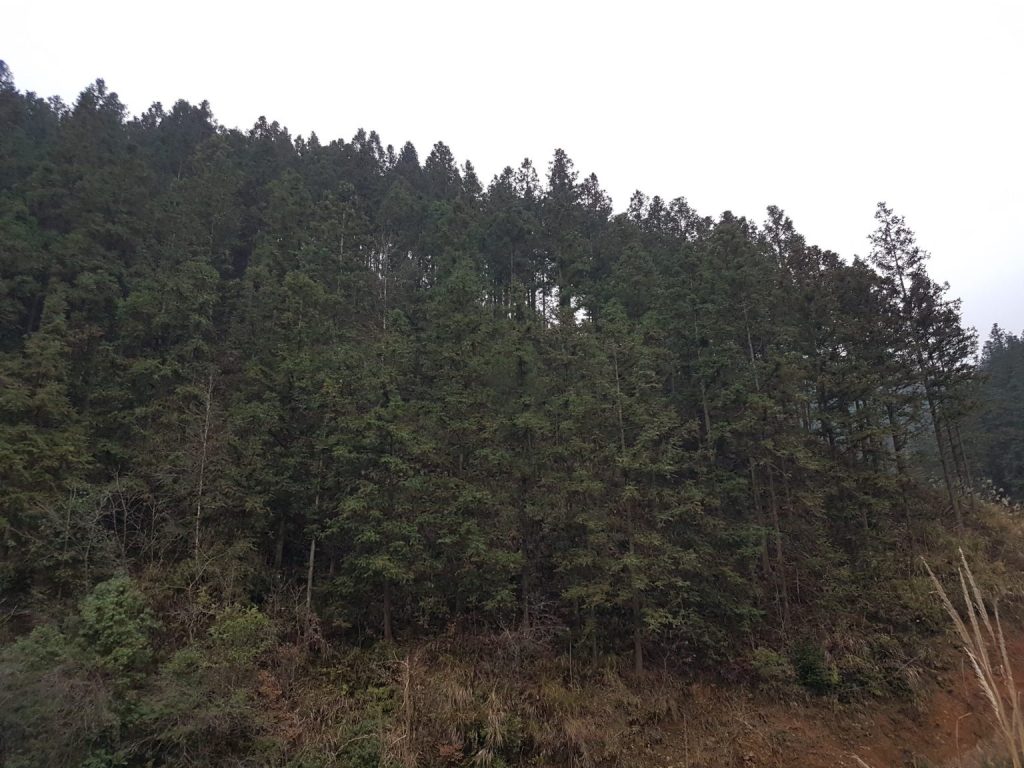 Forest-related Initiatives
According to the WBA Global Bioenergy Statistics 2019 report, bioenergy is the largest contributor among renewable energy sources. In 2017, bioenergy accounted for 70% of renewable energy consumption globally. However, in 2020, bioenergy accounted for 3% of the total installed capacity of renewable energy generation in China. Indufor can support both Chinese and international investors in the development of wood bioenergy projects, including raw material supply studies.
As an innovative initiative, the green bond is to practice the concept of green development and to guide funds to focus on low-carbon industries. Specifically, the "carbon neutrality" special green financial bond is used for wind power, photovoltaic, and other carbon emission reduction projects, aiming to effectively promote the decarbonization of the power system and helping to enable a leap in the energy system. In 2020, China's domestic and overseas issuance of green bonds reached an equivalent of EUR 36.4 billion as world's number one, and the cumulative issuance scale exceeded EUR 183 billion. The verification service for green bond in China domestic or overseas markets is also an area that Indufor can support its clients.
For the last decade, Indufor has been assisting the European Investment Bank with its afforestation assistance program in China. A key motivation of the program, which is now represented in about 20 provinces, is revegetation activities that sequester carbon.