Which sawn softwood markets are expected to face oversupply and price pressure? And which markets are facing supply shortages and price increases? Can birch plywood be replaced in industrial applications by eucalyptus or poplar plywood? Indufor's wood products expert, Jaakko Rantanen was speaking at the B2B Wood Summit in Poznan, Poland about the "Changes in Eurasian Wood Industry", focusing on the recent developments and outlook of sawn softwood and hardwood plywood businesses.
Jaakko presented statistics on the development of the international sawn softwood and birch plywood markets and their recent developments in the EU and globally. Below are some key points from his presentation.
The Sawn Softwood Market in the EU and Globally – Key Points
The European annual sawn softwood production of about 105 million m3 accounts for about one-third of the global output, which is now over 350 million m3. After Europe, the top-5 producing countries are the US, Canada, Russia, China and Japan. The production in Europe is concentrated in Germany, Sweden, Finland and Austria. Other notable producers are in France, Poland, the Czech Republic, the UK and Latvia.
During the Russian attack on Ukraine, Russian exports to Europe have practically ceased since the summer of 2022. The forest certification schemes were the first ones to react and cancelled the certificates of all wood from Russia. To compensate for the wood from Russia, Belarus and Ukraine, European producers are cutting their exports outside Europe. At the same time, industrial wooden construction is growing in Europe, using different engineered wood products (EWP), such as CLT, which also increases the domestic demand for sawnwood. The forest damage in Central Europe a few years back will lead to lack of spruce in the future. Due to this, Central European sawmills have expanded their production capacities in the Nordic countries, creating an investment "boom", both green and brownfield investments. The Nordic sawmills have been expanding their production capacities, too.
Russian producers are facing production challenges, such as the lack of spare parts, other logistic challenges, and increased freight costs to new markets. In North America, the U.S. housing market faces a pent-up demand which will be increasing the demand for sawnwood in the long run, while Canada's – traditionally the main supplier to the US market – production capacity is decreasing due to the bark beetle damages in the B.C. and the pressure from environmental NGOs to reduce logging. The market would require imports from Europe, especially from Germany and Sweden, who have been traditionally providing for the US market. Japan is in the same situation as the US, lacking the previous wood imports from Russia and looking for new European suppliers. China, on the contrary, is expected to take advantage of Russian supplies.
Due to the high demand during the pandemic, an exceptional price development has been seen in the US, Europe and Japan, but this may be "cooling down" now.
Global Plywood Market
Global plywood production was around 105 million m3 in 2021. The Asia-Pacific region is the biggest plywood producer, followed by North America. Also, consumption is concentrated in these areas.
Birch plywood accounts for only 5% of the global plywood production volume but its consumption has grown in the last decade reaching almost 5 million m3 in 2020, driven by increased demand in the high-end-use segments. Europe remains the largest consumer of birch plywood, with an estimated 45% of total global consumption. Russia, with their production of about 3,6 million m3 of birch plywood (2020), has been the biggest single provider of high-quality certified birch plywood products to demanding industrial end-use segments.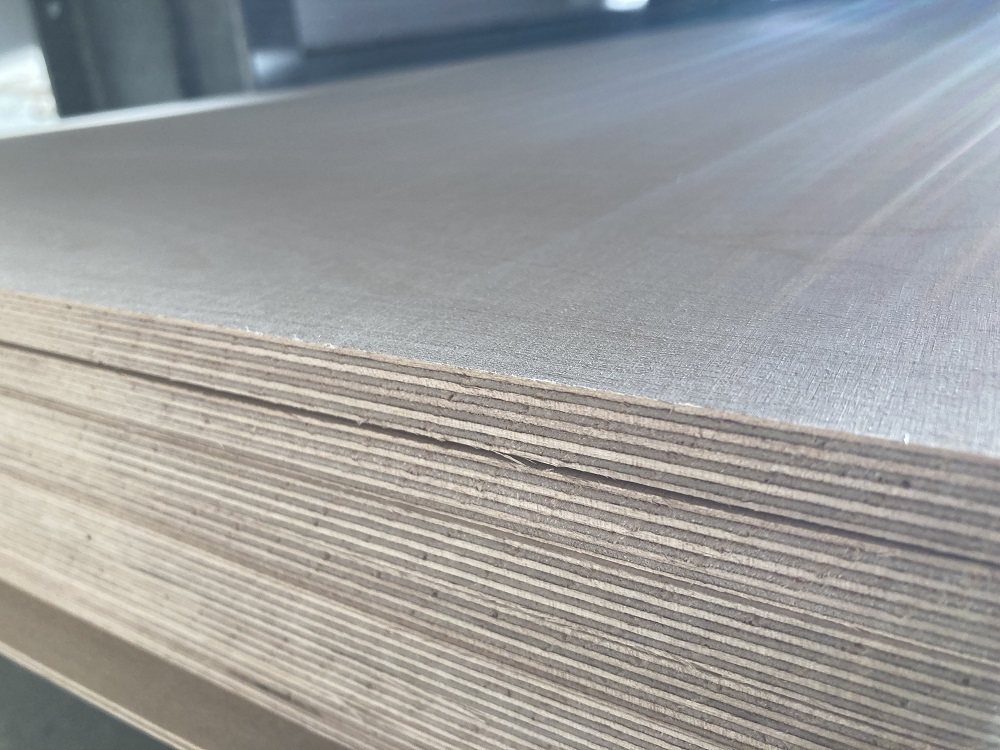 Supply Shortages in the European Market
With the sanctions on Russia, about 1.5 million m3 of birch plywood is missing from the European market, leading traders and end-users to look for quality substitutes. The other producers, Finland, the Baltic countries and Poland, can increase their production to some extent. This will not, however, be enough to replace the Russian imports, especially when there is a lack of birch logs in the Baltic countries and Poland.
Birch plywood can be substituted with plywood made of other wood species, depending on the application's technical/mechanical requirements. Birch plywood's unbeatable strength/weight ratio is a strong asset and its main competitive advantage. For example, in demanding formwork, durable birch plywood can be used several times.
Birch plywood can be substituted by eucalyptus plywood from Asia and Africa; poplar plywood originating from China, Spain or France; tropical hardwood plywood, which is more expensive and whose availability cannot be guaranteed; softwood plywood, and other wood-based panels, such as OSB. All these products can substitute birch plywood in certain cases or temporarily.
Russian birch plywood is believed to reach the EU markets through China as a "Chinese" product, which is against the EU sanctions, and the US markets through China and Vietnam, also against the US regulations. However, this is not believed to be a long-lasting trend and thus, traders and end users will have to find alternative supply species and products.
We at Indufor can support your business by providing world-class market studies globally on sawnwood, EWPs, and other wood products, feasibility and due diligence studies related to new investments and projects, raw material availability and supply assessments, as well as investor and trading partner searches.
For further info, please contact Jaakko Rantanen, Senior Consultant at Indufor.