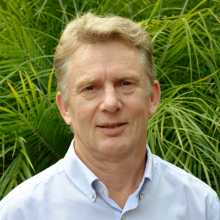 André Neumann
Senior Consultant, Forest Resources
André Neumann has a Bachelor of Forestry Science (Hons) from the University of Canterbury (1983) and a Post Graduate Diploma in Business from Massey University.
André's experience in the forestry and wood products sector spans all aspects of the industry. He has expertise in due diligence teams, domestic and international log markets, sawmill benchmarking, forest resource management and modeling.
He has particular strengths in the sawmilling and panels sectors.
André has worked extensively in both New Zealand and Australia, as well as in Japan, Taiwan, China, the United States, Indonesia, Korea, Brazil, Uruguay, Malaysia (Sabah) and the Solomon Islands.