Indufor carried out an identification and selection of the most appropriate product portfolio for a planned greenfield project. The product portfolio is expected to be be sustainably produced from the available raw material base and it would meet the competition from the regional and global markets.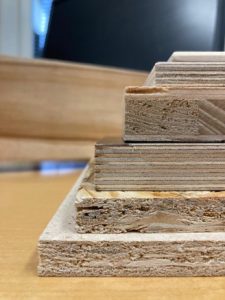 The assignment included the following actions:
1. Analysis of wood raw material availability and its pricing.
2. Identification and selection of potential product portfolios.
3. Financial appraisal of the shortlisted product portfolios.
4. Feasibility study report for the final, selected product portfolio.
The analysis of the raw material base covered a forest lease area of over 1 million ha. The surrounding timber market was also analysed. Based on the available forest resources, a long list of potential products was developed that included plywood, LVL, sawnwood, glulam, CLT, I-joist, blockboard, OSB, particleboard, MDF, as well as wood pellets and briquettes.
The products' suitability for production was analysed and products were selected for a shortlist. The financial appraisal of the shortlisted products showed that the best options were veneer-based products. The final product portfolio suggested included birch plywood, with the production integrated with LVL production facilities. The mill was described in the feasibility report.
More information from Sergei Senko.